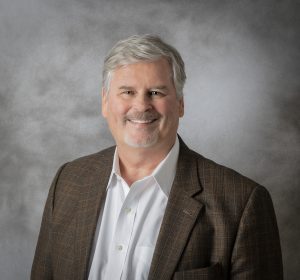 About Peter
Peter is a 1983 graduate of the Massachusetts Maritime Academy where he received his B.S. in Marine Engineering. Upon graduation he spent several years in the marine engineering field at both Electric Boat Co. in Groton Ct. and Cross Sound Ferries Inc. He came to the HVAC industry in 1987 working as an Application Engineer and advanced to Regional Manager for a large boiler manufacturer.  In 1994, he joined another large boiler manufacturer as the National Sales manager. In 1997 Peter founded Sweeney Rogers Corporation and currently as one of SRGI's owners serves as President of SRGI.
Kevin Geraghty
Sr. VP of Sales and Marketing
About Kevin
Kevin is a 1983 graduate of the University of Massachusetts at Amherst earning a BA in Political Science. In his role he is responsible for sales team management concentrating on distribution sales, support, and marketing initiatives. Kevin began his career in 1984 as an outside sales associate for the Martin J Geraghty Company then merged with Jack Frederick to form Frederick Geraghty Inc. in 1991. He attended the Institute for Professional Management at Arizona State University in Tempe completing the three year course of study and earning the designation of Certified Professional Manufacturers Representative (CPMR) in 2008. In 2010 Frederick Geraghty Inc. merged with Sweeney Rogers to form SRGI. Kevin and his wife Lisa live in Mattapoisett MA.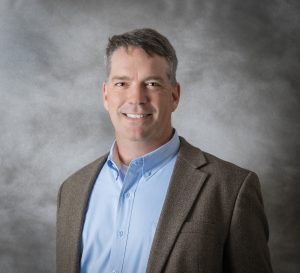 John Murphy
VP Commercial Sales
About John
John is a 1995 graduate of Potsdam StateUniversity in NY receiving his B.S. in Mathematics. John entered the industry in 1993, initially working as a commercial HVAC plan and spec rep in Syracuse, NY handling various responsibilities including calling on contractors, material take offs, inside sales and putting together bid packages.  He joined Frederick Geraghty, Inc. in 2000 as a Territory Manager for CT, where his responsibilities included product training, technical support, and distribution management.  After the merger of Sweeney Rogers Corp. and Frederick-Geraghty Inc., John was appointed Product Development Manager where he was responsible for channel management of key manufacture partners. In his current position John is responsible for all operations of SRGI's upstate New York branch and warehouse. He resides in Syracuse, NY with his wife and two sons.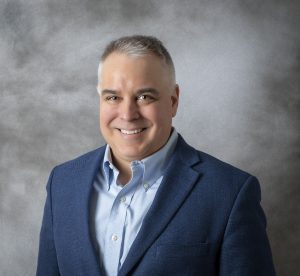 Jeff Woods
VP Channel Management
About Jeff
Jeff is a 1993 graduate of the University ofMassachusetts with a B.S. in Communications. Jeff began his career at LEGO toys working both in the US and then at the world headquarters located in Denmark. After spending time selling newspaper advertising, Jeff got his start in the Plumbing and HVAC industry in 2000 for Sweeney Rogers Corp., first as an inside sales person then as an outside Territory sales Manager. In 2005 Jeff went to work for a large boiler manufacturer as a Regional Sales Manager, and then National Sales Manager for an air conditioning equipment company. In 2010 Jeff returned to the newly merged Sweeney Rogers Geraghty, Inc. as Business Development Manager.  In this role, Jeff is responsible for channel management of key business partners and other various marketing initiatives. Jeff and his family live in Walpole, MA.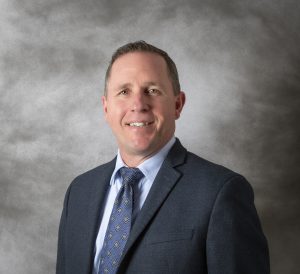 Ken Wiggin
VP Channel Management
About Ken
Ken joined SRGI in 2013 having spent several years working as a manufacturers rep selling and marketing energy efficient heating and cooling products. Prior to this Ken ran his own HVAC mechanical firm for 15 years on the Island of Nantucket. Ken's distribution management, training skills and mechanical contractor relationships make him a valued team member of SRGI.  His role includes the management of key distribution and vendor partnerships and various training initiatives.  Ken lives in Mattapoisett MA with his wife Amy and their four children.
Office Staff (Corporate HQ)
Caroline WIlson
Accounting Manager
Sales and Customer Service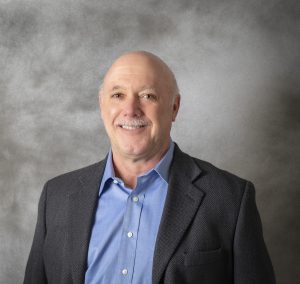 Chris Glynn
Customer Service Manager
About Chris
Chris joined Sweeney Rogers Corp. in 2004 previously working as an air conditioning installation and service tech.  Chris has an extensive background in the parts, distribution and logistics business having managed a multi-branch auto parts distribution operation for over 20 years. Currently Chris manages the inside sales team, and warehouse operations.  He resides in Foxboro with his wife of many years, Debbie.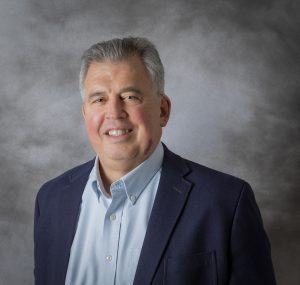 Ted Cahoon
Inside Sales Engineer
About Ted
Ted is a 1981 graduate of the Massachusetts Maritime Academy with a B.S. degree in marine engineering.  After college he spent several years working as a boiler and machinery loss prevention consultant for Factory Mutual Engineering. Following this, he returned home to manage his family's heating oil business. In 2003 he joined SRGI and is now focused on inside sales and technical support working out of the corporate headquarters in Raynham.  Ted resides in Middleboro MA with his wife Deidre.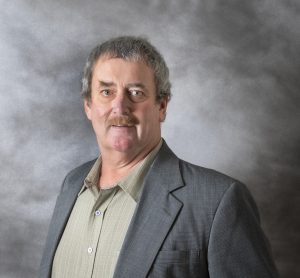 Jim Cavanagh
Inside Sales Engineer
About Jim
Jim's responsibilities include estimating, quoting, and technical engineering support. He is a 1983 graduate of Massachusetts Maritime Academy earning a BS in Marine Engineering. After graduation Jim shipped out to sea working as a merchant marine for five years and later achieved the rank of Lieutenant in the US Naval Reserve. Previous to his employment at SRGI Jim worked in the HVAC mechanical contracting field for many years in a variety of levels including Vice President and holds a Massachusetts Master Plumber and Sheet metal license. Jim and his wife Lori live in Plympton MA.
Inside Staff (Upstate New York)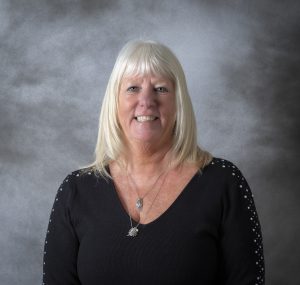 Allison Kraus
Inside Sales, Upstate NY
About Allison
Allison joined SRGI as an inside office sales manager in 2012. Previously she worked as support personnel for an HVAC contracting company. In her spare time while not riding motorcycles and travelling, Allison resides in Manlius NY with her husband Bill and their yellow lab Jackson.
Western Massachusetts & Connecticut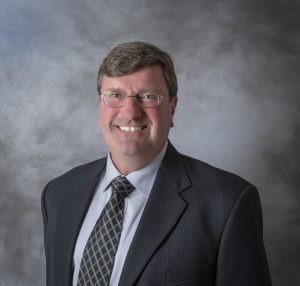 Dane Nobbs
Territory Manager, Connecticut
About Dane
A long time industry veteran, Dane has a wealth of HVAC industry expertise from his 14 years as a territory manager for Weil-McLain and 8 years in various capacities at a major burner manufacturer.  He is responsible for all of SRGI's products in Connecticut.  Dane resides in Granville, MA with his family.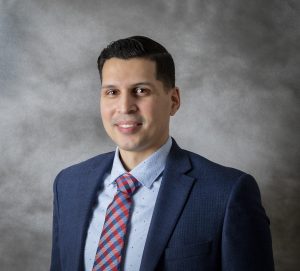 Alex Rodriguez
Territory Manager, Central and Western MA
About Alex
Alex joined SRGI in 2018 and brings over 12 years of industry experience from the service management side of the industry. His attention to detail and customer geared mentality make him a valuable asset to SRGI and our customers. Alex most recently worked as Service Manager of a prominent energy company and holds a MA journeyman plumbing and gas fitting license, journeyman Sheet Metal license, MA Oil Burner License and a universal EPA license. Alex lives in Deerfield, MA with his 3 children, Julian, Lilian, and Camden. Outside of work, Alex and his family enjoy spending time outside hiking, camping, and traveling. Alex also likes to play basketball and coaches his kids youth basketball teams.
Eastern MA, Metro Boston & Rhode Island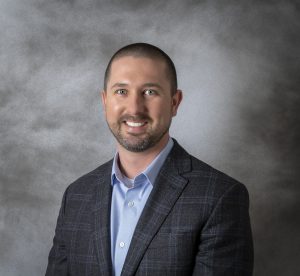 Steve Milligan
Commercial Territory Manager, Greater Boston Metro
About Steve
Steve moved into his new role as Commercial Territory Manager in 2018. In this role, Steve is responsible for commercial product sales with a specific focus on mechanical contractors and specifying engineers. Previously at SRGI, Steve was responsible for equipment start-ups, warranty service and trouble shooting in support of SRGI's lineup of commercial and residential boilers, water heaters, plumbing, heating and air conditioning products. He's also gained solid experience with high efficiency equipment working as a service tech for a medium sized plumbing and heating outfit .  He is a graduate of the Shawsheen Valley Technical Institution where he studied plumbing, heating and HVAC technology.  The skills and experience that he possesses make him a valuable asset to our team.  Steve resides in West Roxbury, MA.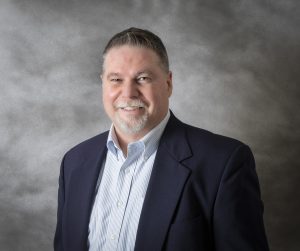 Dan Doble
Territory Manager, Rhode Island & Eastern CT
About Dan
Dan joined SRGI in 2014 as an inside sales associate and has worked with the territory managers to provide distribution marketing, sales and merchandising support. Dan's hard work and attention to detail has earned him a promotion to Territory Manager, and he is now responsible for all SRGI products and sales in the state of Rhode Island. Dan served both at home and abroad for four years in the US Army as a senior electronic technician on ground surveillance radar systems. In 1986 he went to work for Ford Aerospace in Tonopah, Nevada as a surface to air radar technician. Most recently, Dan worked in the computer/copier industry as a senior technician working on high speed multi-functional print systems. Dan lives with his wife in Attleboro, MA.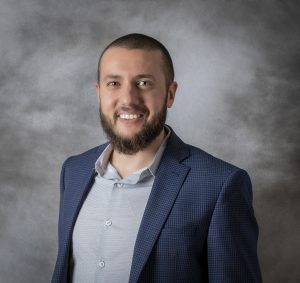 Jared Tramontozzi
Product Manager - Fujitsu
About Jared
Jared joined SRGI in April 2017 as a sales representative serving the Boston, Northeastern MA, and North Central MA areas.  Jared comes from a background as an HVAC service and install technician at a mid-size HVAC company and then most recently as the lead HVAC service technician at a prestigious MA prep school. Jared brings his 9 years of field experience, along with his knack for customer support and problem solving to SRGI's broad customer base. In his spare time, Jared enjoys playing hockey, skiing, enjoying the outdoors, and spending time with his family and friends. Jared lives with his wife Jen and son Colton in Hudson, NH.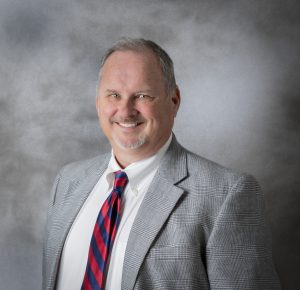 Jim Sweeney
Territory Manager, Southeast MA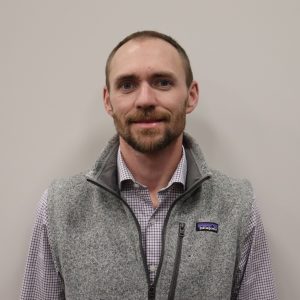 Josh Wilson
Territory Manager, Boston/North Shore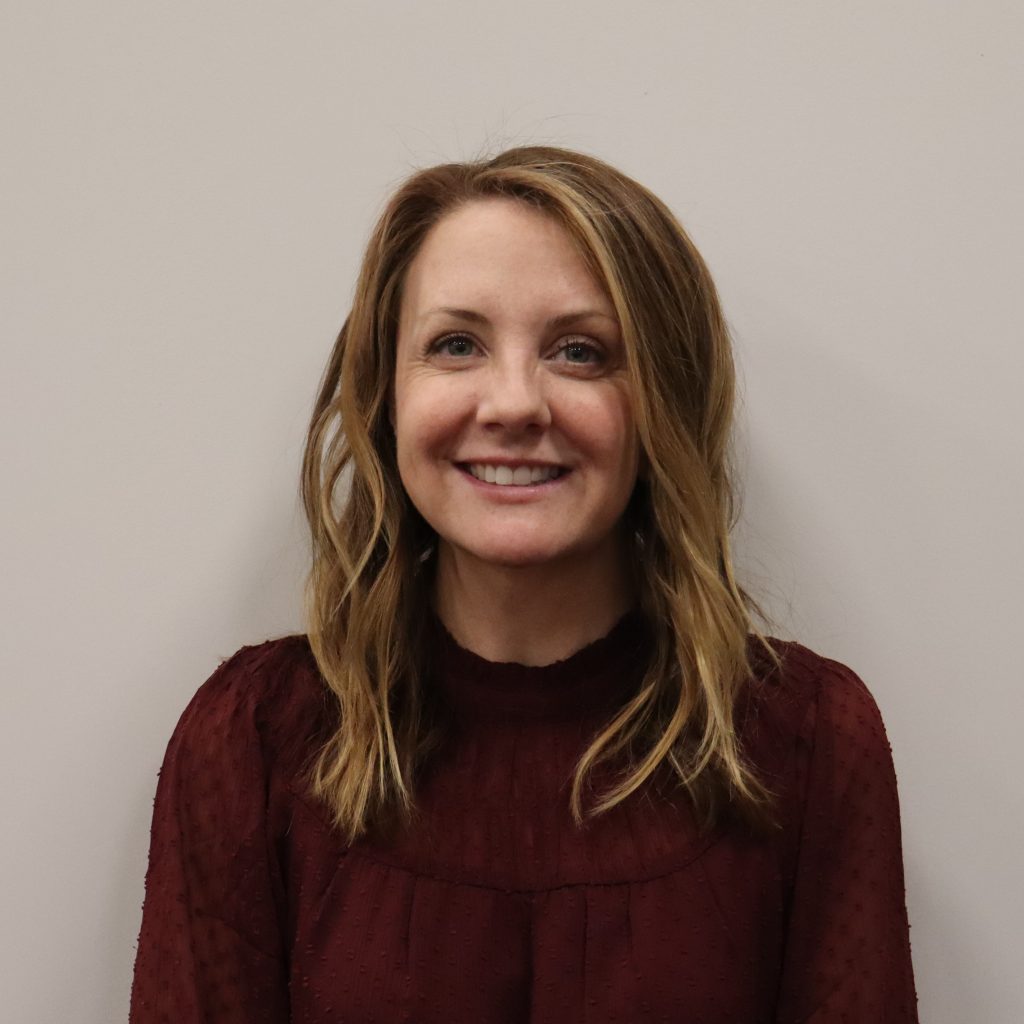 Michelle Metrano
Territory manager, SE MA, Cape Cod and Islands
About Jim
Jim's current role with SRGI involves working with the territory managers to provide distribution marketing, sales and merchandizing support. Prior to his 2013 start with SRGI Jim, attended Cal State Fullerton, and worked on the west coast for 25 years in the Mortgage brokerage business. Most recently Jim worked in Southeastern Ma selling and marketing in both the residential and commercial solar business. Jim lives in Bourne MA with his children.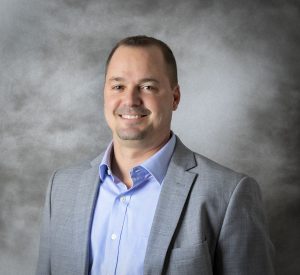 Chris Tommila
Commercial Territory Manager, New Hampshire & Maine
About Chris
Chris came into the HVAC industry in 1990 after four years in the US Air Force.  Starting as a tech for a large boiler manufacturer he moved on to spend four years at a Philadelphia based wholesaler before returning home to run his family owned sawmill in New Hampshire.  He returned to the industry in 2007 to work as a territory salesperson before joining Sweeney Rogers Corp. in 2008.  Chris is known for his hands-on technical expertise and strong sense of commitment to his customers.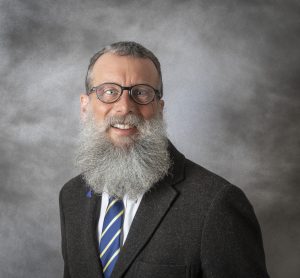 Patrick Miller
Territory Manager, New Hampshire & Vermont
About Patrick
Patrick joined SRGI in May of 2016 after spending many years in the industry working in the distribution and retail channel. He brings an existing wealth of knowledge on many of SRGI's product lines, and has long established relationships with many contractors and distributors in the NH and VT region. When Patrick takes a break from working, he enjoys hiking, skiing, and spending time with his children. You'll never catch Patrick without his best canine pal, Greta, who is always a hit wherever she goes. Patrick lives in Hopkinton, NH.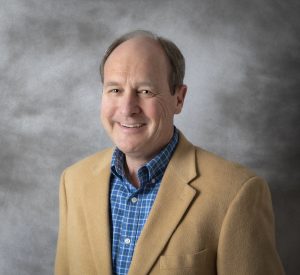 Brian Kelly
Territory Manager, Southern Maine & Seacoast New Hampshire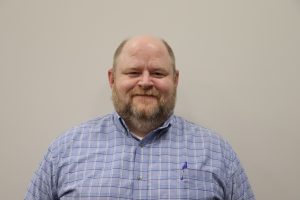 Dan Breed
Territory Manager, Central/Northern Maine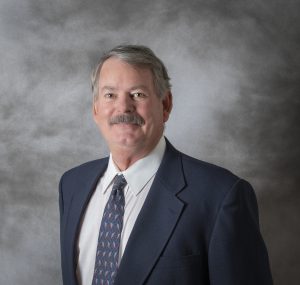 Mark Hill
Territory Manager, Eastern New York
About Mark
Mark joins SRGI after long stints as a Territory Manager for industry leading manufacturers in the commercial rental and landscape equipment markets. He brings a technical background and a keen sense for sales and customer service. Mark is responsible for distribution sales in Eastern New York State and will be supporting both wholesale and contractor customers. In his free time, Mark enjoys golfing, hunting and fishing in the Adirondack Mountains, and is an active member of his church community. Mark was born and raised in Clifton Park, NY and still lives there with his wife of 30 years, Jean, his two sons Mike and Nick, and their dog Brooks.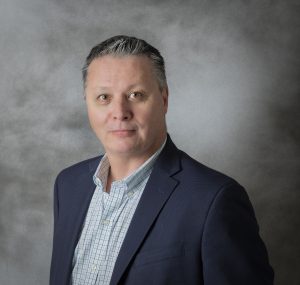 Bill Paige
Commercial Territory Manager, Upstate New York
Andy Malone
Territory Manager, Central New York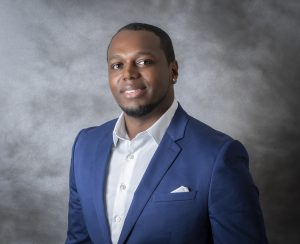 Steve Johnson
Territory Manager, Western New York
About Steve