MESSAGE TO OUR CUSTOMERS AND PARTNERS REGARDING COVID-19
To Our Valued Customers and Trade Partners:
Like many of you, we have become increasingly concerned with how the evolving Coronavirus (COVID-19) situation could potentially affect our SRGI employees, customers, and trade partners. Please know that everyone's health and well-being is our organization's top priority.
To combat the spread of COVID-19, SRGI has set guidelines for our employees to comply with all recommendations from the Centers for Disease Control & Prevention (CDC) relating to the virus, specifically related to social distancing. As such, we have decided to dramatically limit our team's face to face activities by suspending all training events, trade shows and routine sales calls.
During this evolving situation, SRGI will continue to deliver the highest quality of service as it relates to sales and customer service. Please continue to reach out to your day-to-day contacts as you normally would for any questions or concerns.
We believe the above actions will ensure the safety of SRGI's employees while continuing to deliver for our valued customers and trade partners. We continue to monitor the situation closely and will provide you with updates as needed. We thank you for your understanding and continued support.
Peter Sweeney
President
SRGI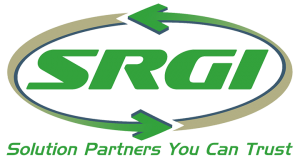 SRGI
 is a full service manufacturer's representative firm serving the plumbing, heating and HVAC industry. We feature in-depth technical expertise, unmatched customer service, and solid sales coverage throughout New England and Upstate New York.
Raynham, MA. August 3rd , 2021 SRGI is pleased to announce a new partnership with Noritz. Effective August 2nd, 2021 SRGI will be representing Noritz tankless water heaters in the six New England States (MA, CT, RI, ME, NH, VT) and Upstate New York. For distributors,...
read more
<!=========Events list Template 1.7.1=========>
Sign-up for important updates regarding training,
promotions, and new products!
For email newsletters you can trust.