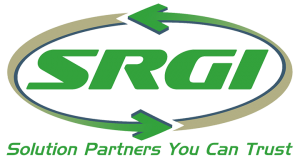 On May 1, 2010 Sweeney Rogers Corp and Frederick Geraghty, Inc. completed a merger creating a dynamic full service Manufacturers Rep organization specializing in sales, marketing, and technical training in high quality energy conserving products serving the New England and Upstate NY Plumbing, Heating, and HVAC wholesale distribution markets.
Frederick Geraghty, Inc. had been serving the New England Plumbing, Heating and HVAC distribution market for over 50 years. The company began in 1956 when Martin Geraghty began his Manufacturers Rep business, The Martin J. Geraghty Co., in Boston, MA. Martin's timeless work and dedication to the customer allowed him to build the business over many years including the addition of his younger brother Brendan Geraghty in 1981 and Brendan's son Kevin Geraghty in 1984. As the business continued to grow in the 1980's ownership passed to Brendan Geraghty who sailed the ship through the 1980's and early 1990's. At the same time during the early 1980's Jack Frederick sold his HVAC contracting business and entered the Manufacturers Rep business calling on wholesalers throughout New England. In 1990 Jack struck out on his own and formed JFM Marketing, Inc. In 1993 Jack Frederick and Kevin Geraghty merged both companies to create Frederick Geraghty, Inc. The company continued to grow with four full time salesmen covering all six New England states with full time inside sales support.
On a parallel track Peter Sweeney and Mike Rogers both Massachusetts Maritime graduates with degrees in marine engineering were building successful careers in the commercial and residential boiler markets. In 1997 they formed Sweeney Rogers Corporation and began the task of building one of the most successful agencies in New England and Upstate NY specializing in commercial and residential heat and hot water solutions. Shortly after opening up for business in New England, they expanded into Upstate New York with an office in Syracuse. With a strong emphasis on building relationships at the mechanical contractor, architect, and specifying engineer, the business grew steadily over the years.
In May 2010, both companies merged their resources to form Sweeney Rogers Geraghty, Inc. (SRGI). The merger combined the considerable strengths of two proven organizations and created a talent pool of sales and support staff rivaling the best in the industry.  
SRGI remains dedicated to our core values of customer service and technical support, seeking to fulfill our pledge of working on behalf of our manufacturers and customers by adding value to all the products we sell.
Raynham, MA. August 3rd , 2021 SRGI is pleased to announce a new partnership with Noritz. Effective August 2nd, 2021 SRGI will be representing Noritz tankless water heaters in the six New England States (MA, CT, RI, ME, NH, VT) and Upstate New York. For distributors,...
read more
<!=========Events list Template 2.2.5=========>